About " Tongher Accessories"
WHO
Shenzhen Tongher Technology Co.,Ltd ,also called Tongher Electric Fence,Tongher Fence,is established since 2007,dedicating to provide stable professional products,solutions and services of electric fence system, Tongher has offered perimeter security services and agricultural livestock animal solutions of electric fence to thousands of companies and governments in more than 20 provinces in China domestic market and foreign countries over 6 years.
WHY
Best practised R&D team and global management guarantees the world-class technology and industry-leading potential,our products are distributed to more than 40 countries worldwide. We are a reliable electric fencing system for security and livestock supplier,facotry in China and abroad.
Our products are approved by ISO 9001, CMA by china security department and CE certificate.
WHAT
TH-Polar solar fencing energiser serials are designed to meet the needs of all animal management protection and rotational crop grazing requirement and pasture management,which can be integrated into solar power system. and they are in accordance with IEC 60335-2-76 and in conformance with AS/NZS CISPR14-1.
TH-2008 security fence energizer series is in accordance with IEC 60335-2-76 Moreover, water-proof box, connecting the wire at the bottom, advanced high/low voltage mode and unique LCD display earns a outstanding advantage in the market.
WHERE
To meet different customer's need, we design perimeter solution according to practical situation. So far, these solutions are widely used in community, residential area, government, school, plants, garage, prison, military bases, water and gas distributor, farmland and poultry area.
We do offer OEM/ODM service for energizer or accessories.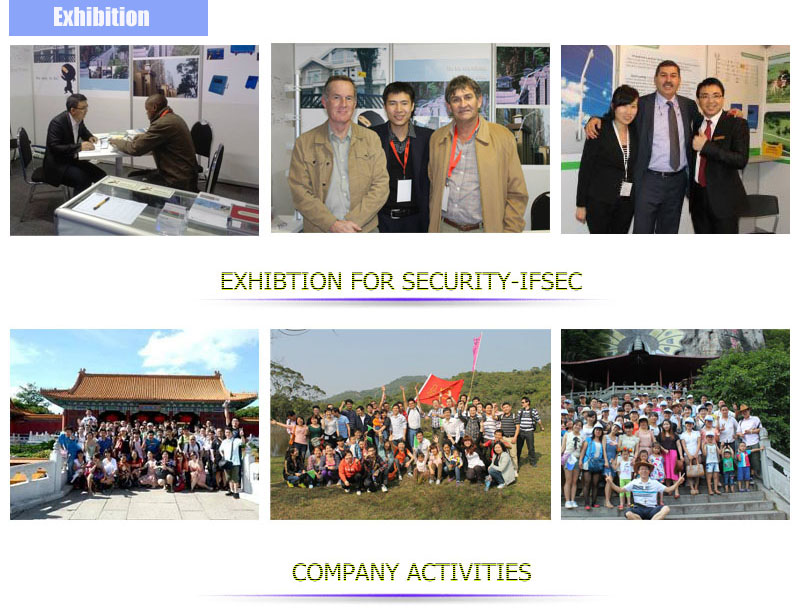 Our Advantage:
1. The same product, the lowest price.
2. The same price, the best quality.
3. The same quality, the fast delivery time. To provide our customers with best price and quality is our long term target.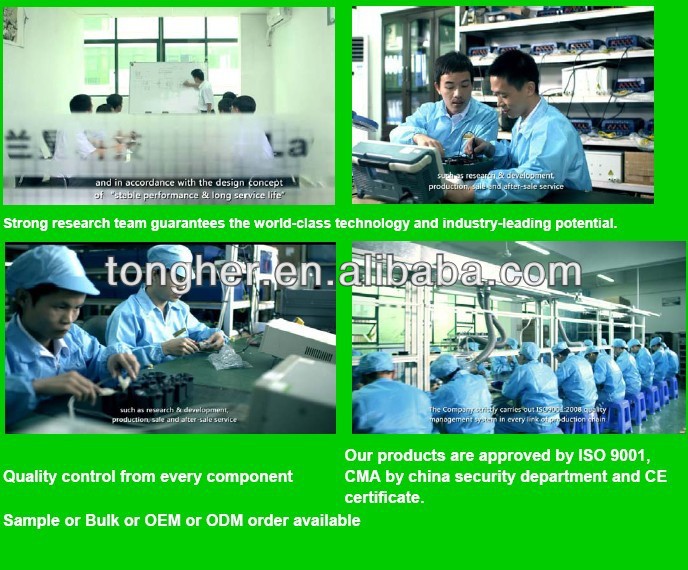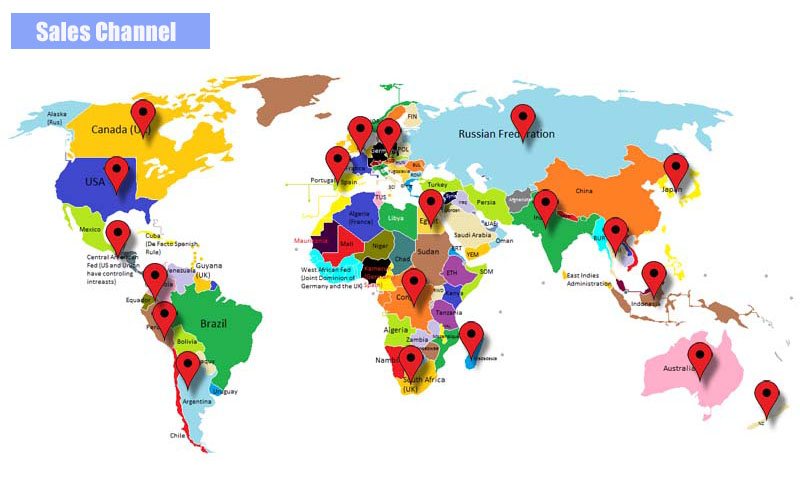 (1)Residential and Property Perimeter Security Electric Fence System
1. electric fence accessories installed on the private house
2. prevent intruder to break in.
3. intruder gets electric shock
4. the electric fence system will send alarm to the guard room meantime.
5. the electric fence can integrate with the CCTV,GSM and alarm panel as a perfect security system.
6. Compliant with IEC60335-2-76
7. Tested for EMC Compliance
8. power consumption below 10W.
wireless electric fence accessory or energizer,is a home guarding device for residents,which generates pulsed high voltage of 8-14KV acting as a psychological and physical barrier to detect,deter and delay intruders,and to keep them away from your properties,and protect your safety.
Wireless control,low power consumption,high voltage pulse shock,solar power available,alarm functions.
Electric Fence System Summary:
security electric fence is a barrier that uses to deter people from crossing a boundary. The voltage of the shock may have effects ranging from discomfort, to pain, but it is non-lethal.
Security electric fences are used to prevent trespass by both private and government-sector bodies. These include freight carriers, equipment rental companies, auto dealers, housing communities, commercial factories or warehouses, prisons, military bases, and government buildings. Many of these electric fences act as monitored burglar alarm systems in addition to causing an uncomfortable shock. are used to protect isolated property and high security facilities, but also around some residential homes.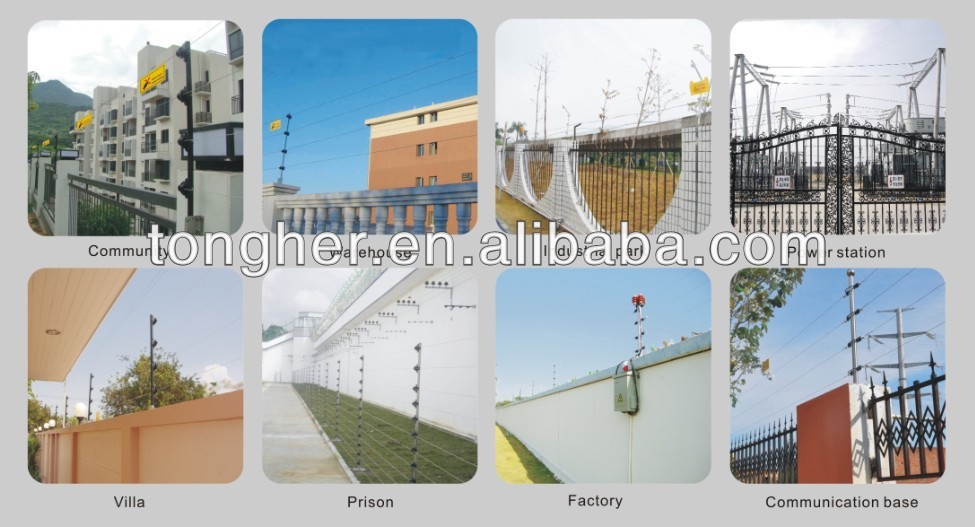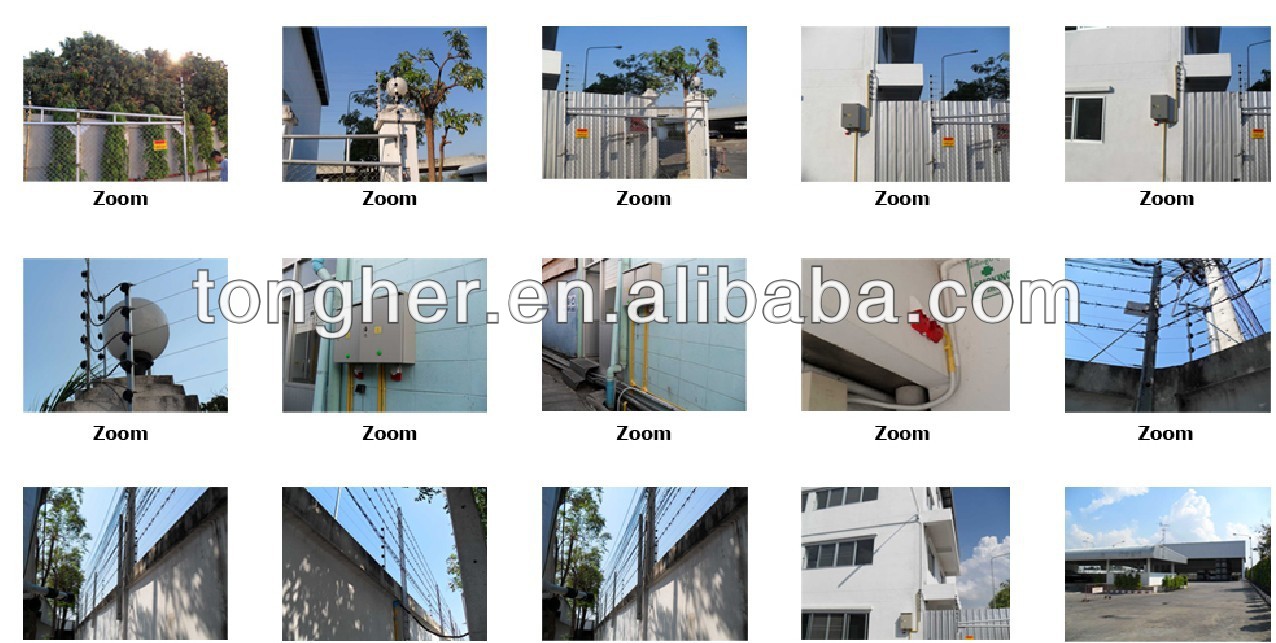 Advantages of security electric fence accessories
• Early detection through alarm warning
• Effective protection through high voltage shock
• Affordable: Electric fence is 50% less expensive to build and maintain than barbed wire.
• Easily constructed
• Physical barrier
• Psychological barrier
• Low maintenance
• Lightweight and portable
• Durable – due to low physical contact
• Easily modified or expanded
• Keeps criminals out
• Can be connected to armed response
• Offsite Monitoring
• Early detection through alarm warning
• Effective protection through high voltage shock
• Lightening and power surge protection
• Internal battery backup
• Power saving
Electric Fence Energizer Technical Index
Power supply

AC180V-240V
(other country's power supply is optional)

System Power Consumption

10Watt

Operation Environment

Temperature: -40-+50°C
moisture: ≤95%

Output Parameter

output peak voltage: 5KV-10KV

Output low voltage: 700-1000V

Peak current of Pulse: <10A

Pulse duration: ≤0.1s

Pulse interval time: 1s

Max quantity of electricity of pulse: 2.5mC

Max energy of pulse: ≤5.0J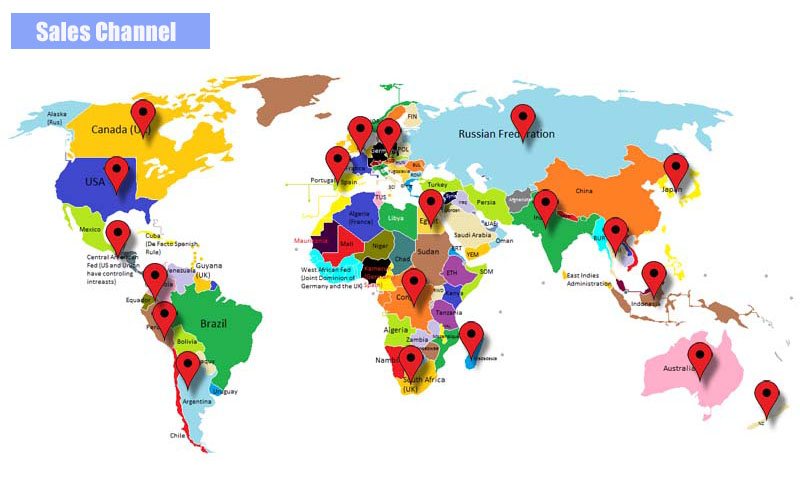 Security electric fence applied area: community,villas,transformer substation,waterworks,tabacco warehouse,school,factory, goverment, farm and detention house, prison, weapons depot.
With more and more people knowing about the electric fence products , more customers are willing to install security perimeter electric fence system for their home/villa/ranch, the fence can controlled by keypad,wireless remote,computure,LAN(Local area network),We appreciated your inquiry and look forward to getting feedback from you! Thanks for your time!

We are professional supplier of electric fence accessories in China .We have own production Lines and design department. All our products are exported to overseas. We mainly export to European market ,USA market and other countries with good quality and prices. We specialize in the production of various types of insulators/warning signs/energisers , stainless steel products, accessories of outdoor activities and piece of metal stamping parts in various fields.
You are welcome to visit our website http://www. TONGHERTECH.com. which includes our company profiles, history and some latest designs.
SKYPE:jenny6666662
TEL:86-755-21502786
WEBSITE:WWW.TONGHERTEHC. COM
-------Shenzhen Tongher Technology Co.,LTD