Garden greenhouse
Produced by 4mm, 6mm, 8mm,10mm polycarbonate hollow sheets and aluminum alloy frames.
It has the characteristics of high light transmission, good effect of heat insulation, energy save, simple
and convenient structure high impact strength, simply can conveniently installation.
We have many specifications for your chosen and also can be custom-made.
Components:
1. PC sheet: 4mm pc hollow sheets made with 100% lexan material of 10 years guarantee .
2. Frame: virgin aluminium alloy with 15 years guarantee.
3. Base: Q235 steel with 15 years guarantee.
4. Bolts
5. Intallation manual
6.name:low cost commercia plastic polycarbonate used agricultural greenhouse for sale
1. How many different kinds of PC sheet you can product?
pc hollow sheet,pc solid sheet,corrugated polycarbonate sheet,embossed polycarbonate sheet,
polycarbonate awning, polycarbonate sheet connector h and u profile.
2. Do you take special orders ?
Yes , We accept customized products.
3. How long warranty of pc sheet?
We can offer 5-10 years warranty.
4. What is the payment term?
T/T in advanced (30% deposit + 70% balance before shipment), L/C, Cash.
5. Can I install polycarbonate sheets myself?
Yes.Polycarbonate sheets are particularly user-friendly and very light, be sure to protect the construction of the organizers of the film print to
understandclearly explained to the operator, with particular attention to the criteria which faces outward.
Must not be installed wrong.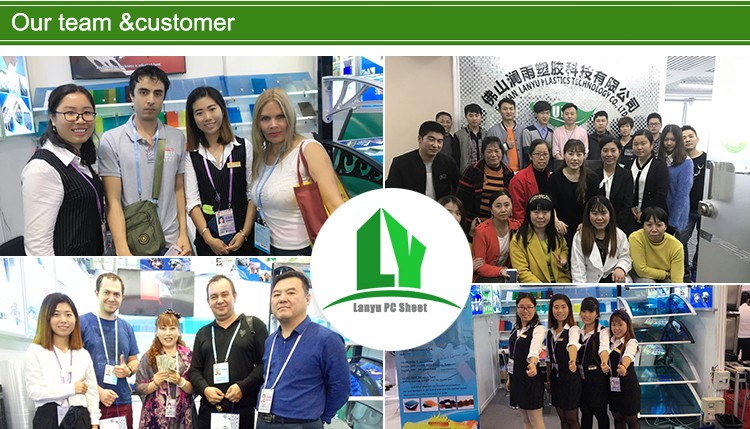 Sabrina Zhang
Web:
www.fslanyu.en.alibaba.com www.younike3.com
Mob&Whatsapp: 8617620667570
Wechat: wenwen080614
Skype: sabrina345069