HVAC Tools Hydraulic Tube Expander CT-300AL

1. deburr inside of tube.

2. anneal the tube if necessary(for hard or thickwall tube).

3. screw the expander head on expander.

4. put the end of tube on expander head.

5. tighten the relief valve knob to n position then pump handle until tube is expanded to the end.

6. Return the relief valve knob to FF position to loosen expander head. remove expanded tube.
CT-300ALSwaging/Expanding Kit (CT-300A+CT-107+CT-209+CT-207+CT-300PL

1. manual hydraulic mechanism designed can expand from 10mm to 42mm O.D. tubing easily with less effort.

2. used for soft copper tube,Alumimum tube,Titanium tube,soft steel and other soft tube.

3. expander segments are made of high-quality hardened steel.
4. For inch:3/8",1/2",5/8",3/4",7/8",1",1-1/8",1-1/4",1-3/8",1-1/2",1-5/8" O.D. Tubing.

Pictures of tube expander: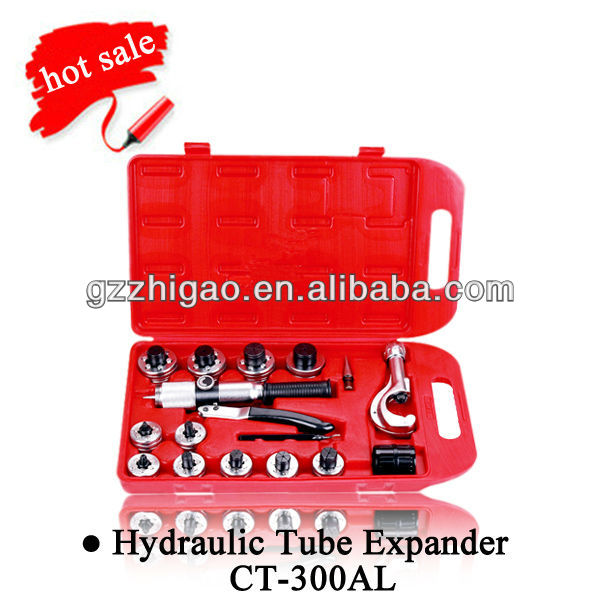 Other products that we supply:
1) all kinds of compressors for air conditioner and freezer such as Bitzer,Panasonic,Toshiba,Danfoss,etc
2) condensing units for cold storage,fish boat,train,etc
3) ac tools and accessories such as tube cutter,copper tube,vacuum pump,condenser,etc
4) refrigerant gas and oil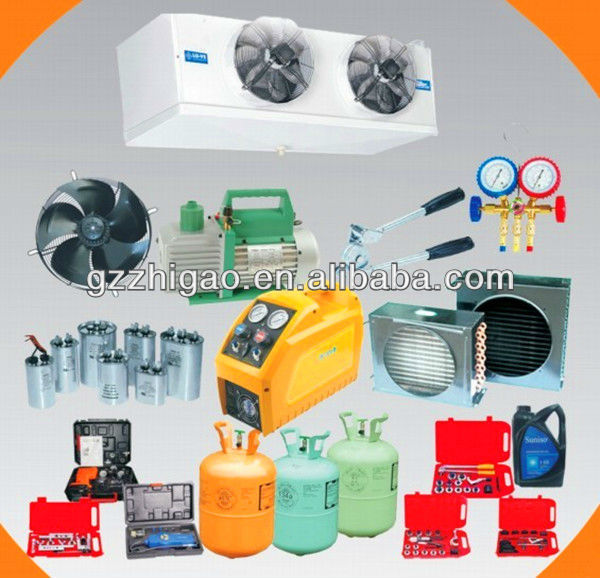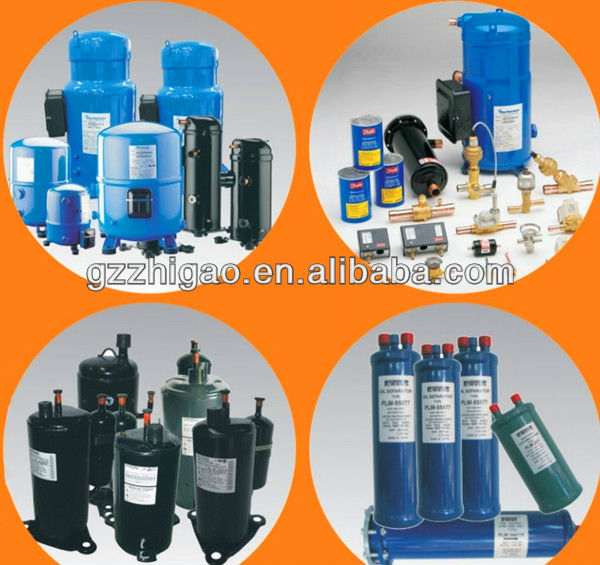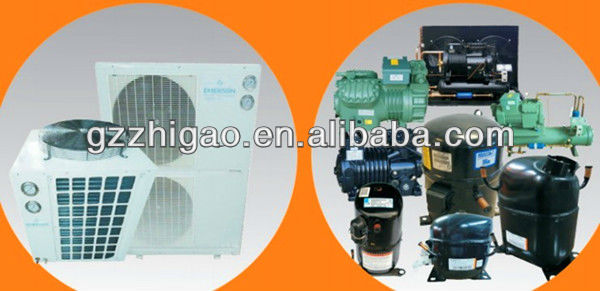 Other details for inquiry:
| | |
| --- | --- |
| Port: | guangzhou huangpu port |
| Minimum Order Quantity: | 6 Pieces |
| Supply Ability: | 10000 Pieces per Week |
| Payment Terms: | L/C,T/T,Western Union |
Company Information
Guangzhou Zhigao Refrigeration Equipment Co.,Ltd . was established in 1995 , in Guangzhou ,China. We are anenterprise that specializes in manufacture and trading.We have retail shops and offices in Guangzhou,and we always to provide the best service possible to our customers.Zhigao is mainly engaged in the production and sale of Compressor,Motor,Component,and Refrigerant and A/C spare parts.During past 14 years,Zhigao has accumulated agreat experience in business and has developed into one of the most prominent and the largest suppliers and producers of Compressor,Motor,Component,and Refrigerant and A/C spare parts systems in mainland,China.
With good product information resources in China's market and the reliable sales network in domestic market,we can meet various requirements of customers.At the same time,with our brand office in Guangzhou (Which handlesexport business),we are able to provide efficient order and delivery services.
At Zhigao,all employees follow our policy of putting customers at the first place. We always aim to full fill the requests of our customers. We look forward to working with you and creating a brighter future ahead of us together.