Packaging Details:

Cardboard:380mm*28.5mm*28mm
(105mm*105mm*70mm)/39pcs per case
(110mm*65mm*60mm)/70pcs per case
(140mm*55mm*55mm)/71pcs per case
(105mm*70mm*45mm)/91pcs per case
(90mm*47mm*55mm)/130pcs per case

Delivery Detail:

China(mainland) to America via HK:3-15 working days on slow delivery

China(mainland) to Europe via HK:3-15 working days on slow delivery
Model
Turns
KV
Shaft (mm)
Size(mm)
Weight (g)
Max Amps
Resistance
I0(A)
Max Power (W)
Battery (Li-Po)
ESC
ST2838/2P
12
5500
3.17
28*38
98
40
0.017
3.1
300W
2S
60A
13
5200
3.17
28*38
98
37
0.019
2.6
300W
2S
60A
14
4850
3.17
28*38
98
34
0.023
2.3
300W
2-3S
40A
15
4550
3.17
28*38
98
31
0.027
2.1
300W
2-3S
40A
16
4330
3.17
28*38
98
29
0.03
1.8
300W
2-3S
40A
17
4050
3.17
28*38
98
25
0.034
1.4
300W
2-3S
35A
18
3700
3.17
28*38
98
24
0.038
1.3
300W
2-3S
35A
19
3400
3.17
28*38
98
23
0.045
1.2
300W
2-4S
25A
20
3100
3.17
28*38
98
22
0.05
1.1
300W
2-4S
25A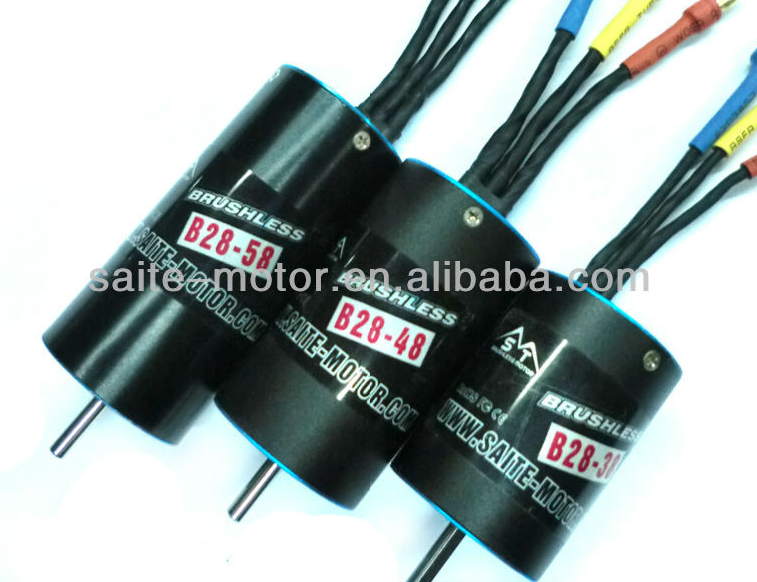 Package: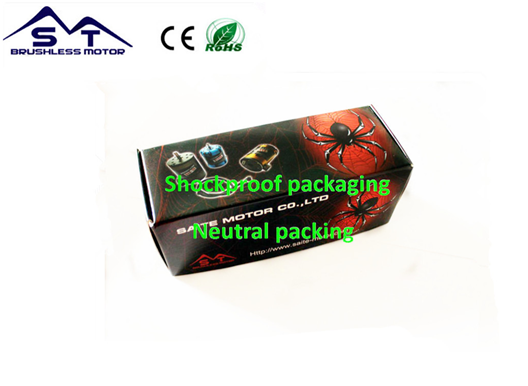 Payment:
Accept paypal ,escow,T/T
Credit card through Paypal
Winner should deposit payment within 3 days from closing date
Please send payment to my paypal account
Any special requests (e.g.mark low value on the parcel, change address, mark as gift or must be shipped with tracking number).
please must leave it on manssage or email before you going to pay the money.
You need a seething heart-Saitemotor
Quality Control:
We have a strict test system to control the products quality. The IQC, QA and QC department take great responsibility on the incoming material examine, quality test during production and finished products test.
About Us:
Shenzhen saite Motor co.ltd., is a Factory of R&D and production of Rc use Racing motors, inrunner brushless motor, outrunner brushless motor and Accessories.
Product has won acclaim both at home and abroad customers,we have own CNC processing center, the strict quality testing system,advanced production equipment and skilled techaical workers, For provide customer with the highest quality products,the most preferential price,the best service. We are looking forward to establishing freindly long-term stable business relationship,and create a win-win situation.
Honesty and Trust are the basis of everything!
Quality first
Intergrity based
Your satisfaction is our pursuit