Advanced hydroponics agricultural commercial PC greenhouse for vegetables
Product Description
PC greenhouse have beautiful appearance, good pervious to light, good display effect, long life and some other advantages. PC greenhouse is a good choice for customers whose location have low light, geothermal energy and power station waste heat. Glass greenhouse is very suitable for the temperate zone and subtropical zone.
| | |
| --- | --- |
| Span | 5/6.4 / 8.0 / 9.6 / 12 |
| Top Height | 3-6.5m |
| Shouler height | 3-5m |
| Maximum wind load | 0.35 KN / m² |
| Maximum snow load | 0.2 KN / m² |
| maximum lifting load mount | 0.15 KN/ m² |
| Maximum discharge | 150 mm/h |
Cover material
Covering material: PC sheet Thickness: 4mm~12mm
The greenhouse adopts steel skeleton, hot dipped galvanized after welding. Cover material is domestic high quality float glass, whose light transmittance is better than 90%. The roof and around use dedicated aluminum profile.
Ancillary equipment
Automatic control has been realized in the type of greenhouse whose ancillary equipment can include heating system(heater heating or water heating), inside and outside screen system, fan and water cooling system, CO2 compensatory system, lighting system and spray, drip irrigation and fertilization system, sprinkler system, computer integrated control system, etc.
Irrigation System
It use high-pressure pump for irrigation by spry system, which spray water on the crops, is a method of irrigation water for the normal growth. It is a modern agricultural production technology collecting irrigation, fertilization and automation management. It can be divided into mobile pattern or sprinkler fixed irrigation system or fixed spray irrigation system.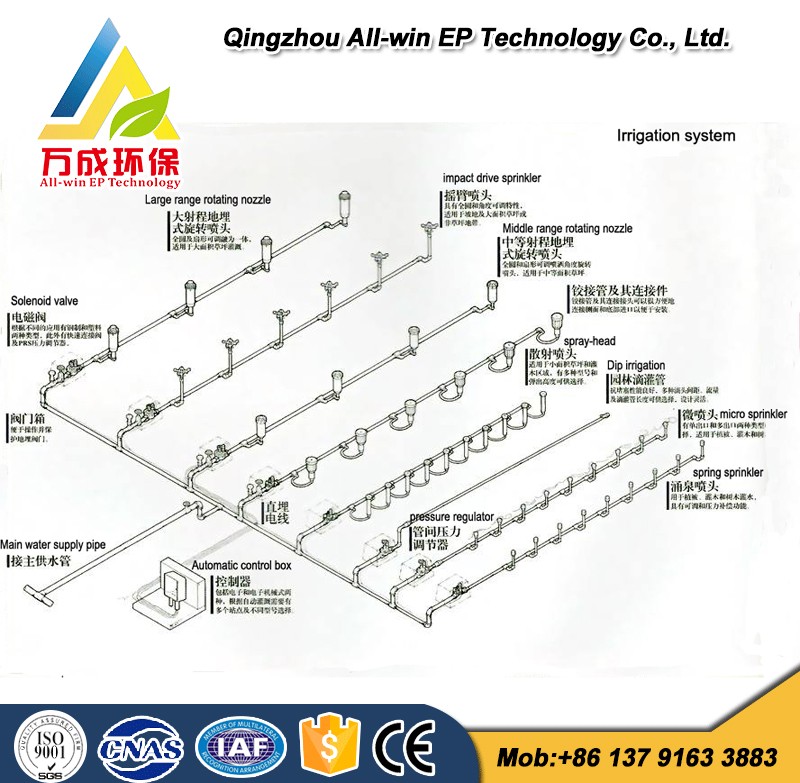 Cooling System
Wet Curtain & Exhaust Fan
Ventilation system
Roof window, side window, Circulation fan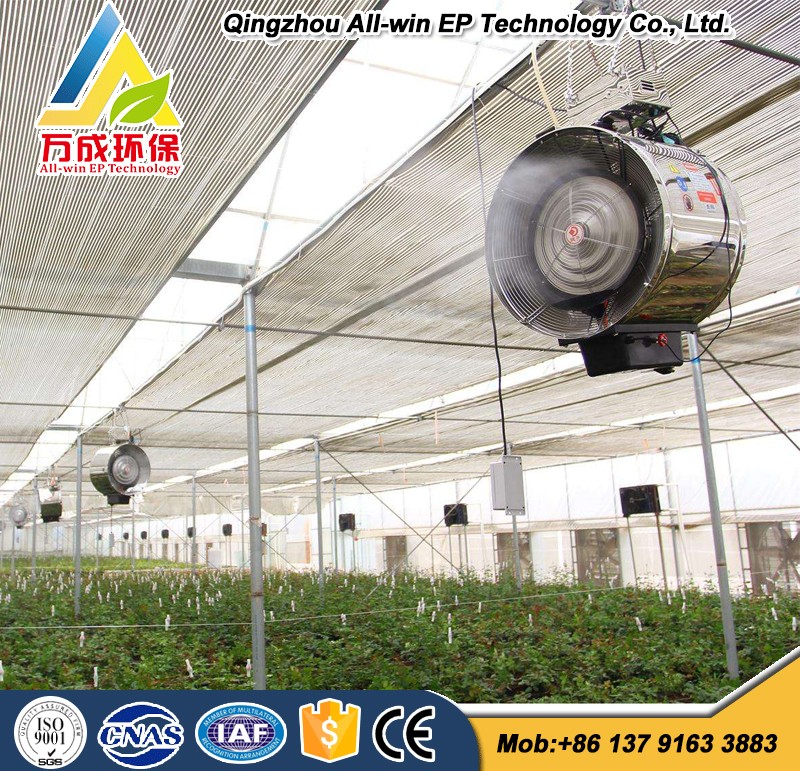 Heating System
We provide series of boiler with high and new technology, which use circulating combustion technology making the combustion more sufficient, at the same time, increase heated area and generate uninterrupted a lot of hot water in a short period. These boilers can control temperature and water using high-tech means. Effect is a plus cooperating with air conditioning (energy conservation, environmental, health).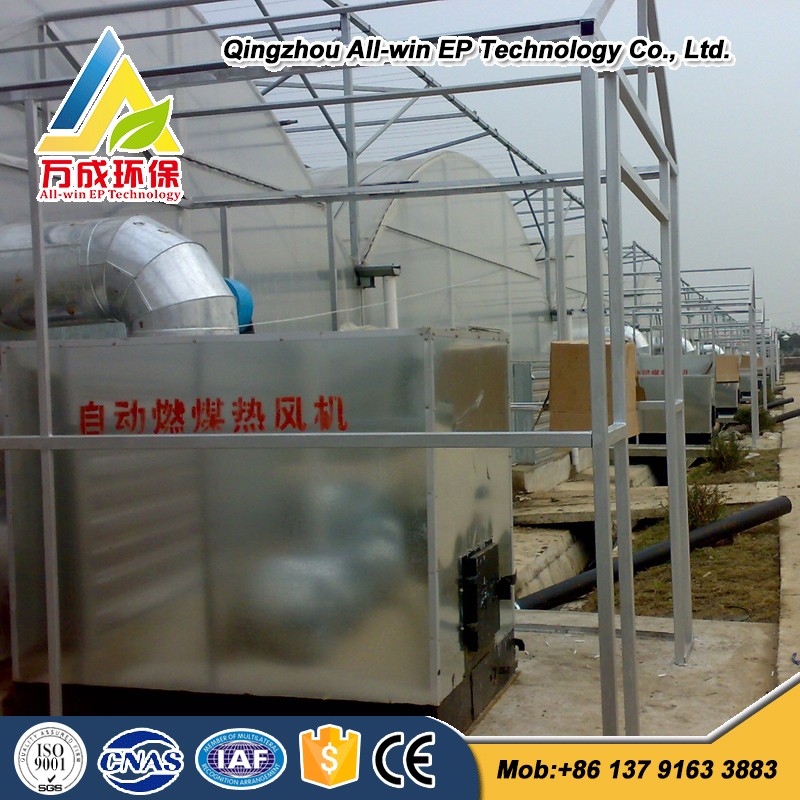 Lighting System & Seedbed
Planting System
Soilless culture & Substrate culture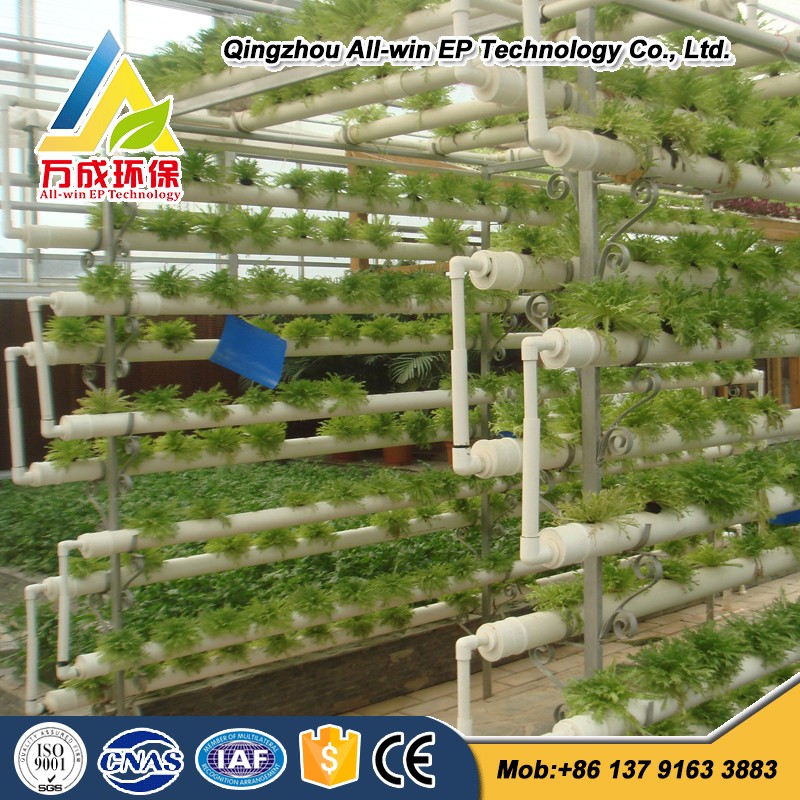 Company Information
Qingzhou All-win EP Technology Co., Ltd. was established in 2010. We specialize in design & manufacture of greenhouse projects, related systems and materials. With our own factory and engineers in structure, environment control, irrigation and planting, we offer not only economical products but also professional suggestions for your full projects.
Professional service is pursued always. Our service offer not only greenhouse structure OEM and greenhouse kits but also full greenhouse systems. Greenhouse types we offer include single tunnels, gothic multi-span greenhouses, double-layer warm-keeping greenhouses, saw-tooth greenhouses for hot place, round roofs & v roofs of polycarbonate greenhouses, etc.
We use excellent product quality and after-sales service to win customers and establish a stable market. Our products sell to more than 30 provinces, and are successfully exported to many countries all over the world, like North Korea, Russia, South Korea, Vietnam, Thailand, Malaysia, Philippines, Kazakhstan, Uzbekistan, South Africa, Nigeria, South America, and other countries and regions. We received a wide acclaim and established long-term cooperation relationships with domestic and overseas customers.